INNOVATION AND TECHNOLOGY, VERSATILITY AND CREATIVITY, MODERN DESIGN AND CLEAN LINES: ALL THIS IS VERA
---
YOU PUT IN YOUR ART,VERA KEEPS AND SHOWS IT FOR YOU LIKE NO ONE HAD EVER DONE BEFORE.
VERA: the first and only commercial showcase entirely made of glass. Lights, lines and colors blend together enhancing the preciousness of glass. Class, modernity and design at the service of your environment. VERA was created to give that extra touch of class that the sector lacked by putting itself at the service of all the best excellences of pastry, ice cream and catering.
---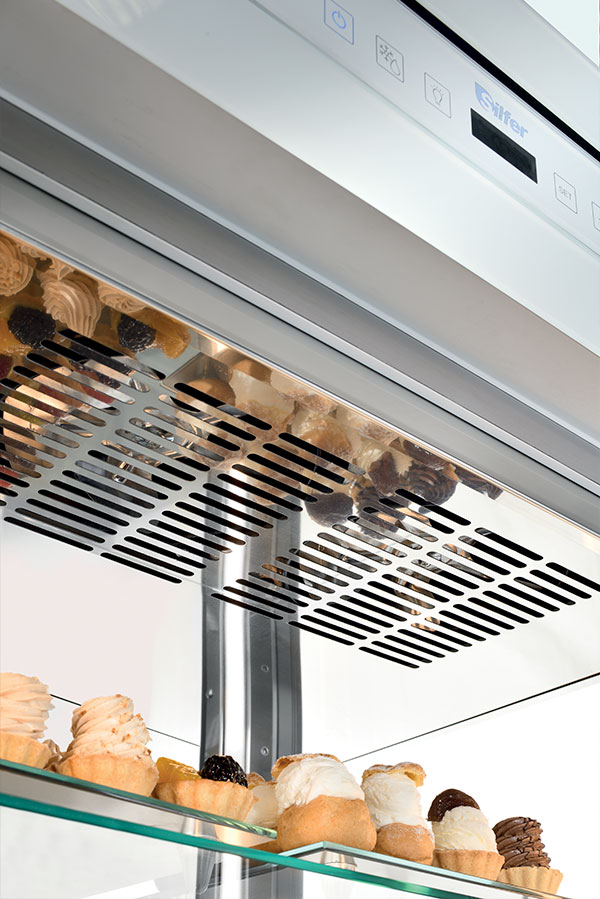 THE RIGHT SCENE FOR YOUR CREATIONS
VERA is here to exalt your best creations and to give a proper accommodation to true jewels of taste. A single glance is enough to understand that it is different: elegant and feminine, spacious and practical, luminous and incredibly modern.
---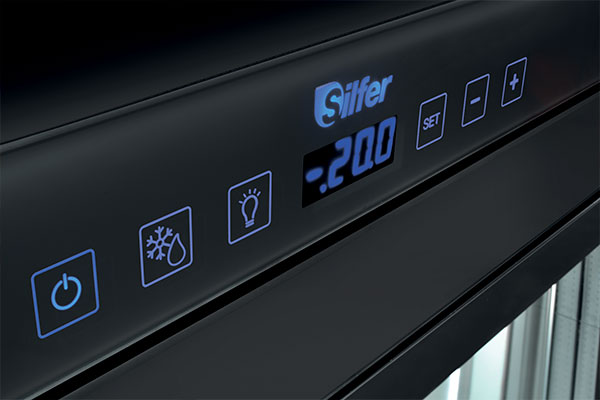 INNOVATION IN AND OUT
With VERA a new showcase structure is born, an innovative frame, a solid functional base around which SILFER has created a luxurious dress for all those who are not satisfied and love to dare more... It is unique with the solid full-height handle and with the elegant touch control made directly on glass, just a caress... VERA has the ability to enhance and make special everything that it is hosting.
---
LIGHT AND SPACE
A completely new interior gives much more space and much more light thanks to the introduction of special opaline that smoothly and naturally dissipate the LED light and to the bottom in precious laser-processed stainless steel. A modern interior, thought and desi- gned to enhance and preserve the best jewels of pastry, ice cream and chocolate.
---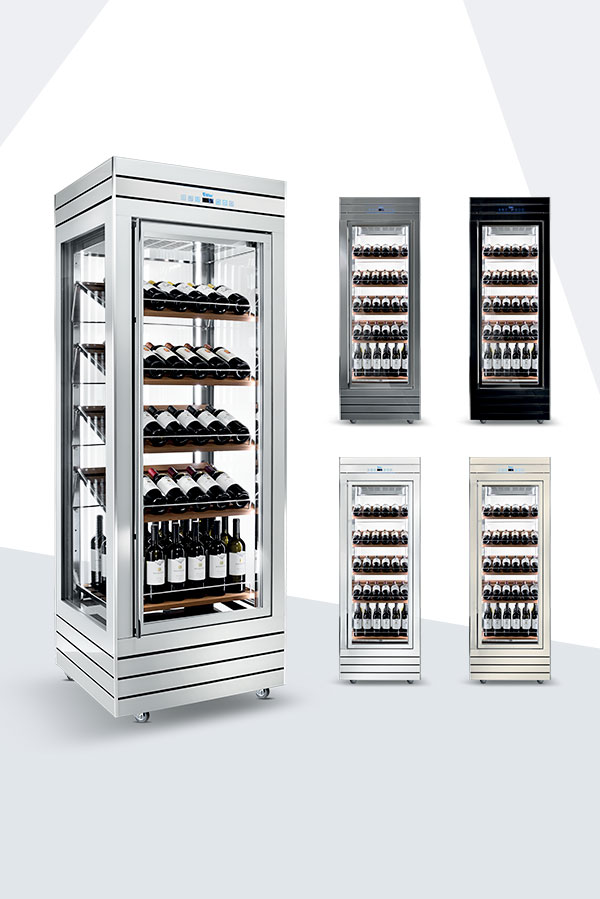 VERA WINES IS BORN
GREAT BRIGHTNESS AND ELEGANCE FOR A SINGLE PROTAGONIST, YOUR WINE!
Thanks to the elegance of the glass combined with steel and wood, VERA wines is born to exalt to the maximum extent your best wine labels. VERA wines is an exhibition system that combines technology, design and great flexibility in order to allow infinite composition solutions. The shelf system, tiltable in three different positions, allows total freedom of exhibition giving the possibility to privilege the maximum capacity or optimal visibility.
---
INNOVATIVE TILTABLE SHELF
---
FINISHES AND COLOURS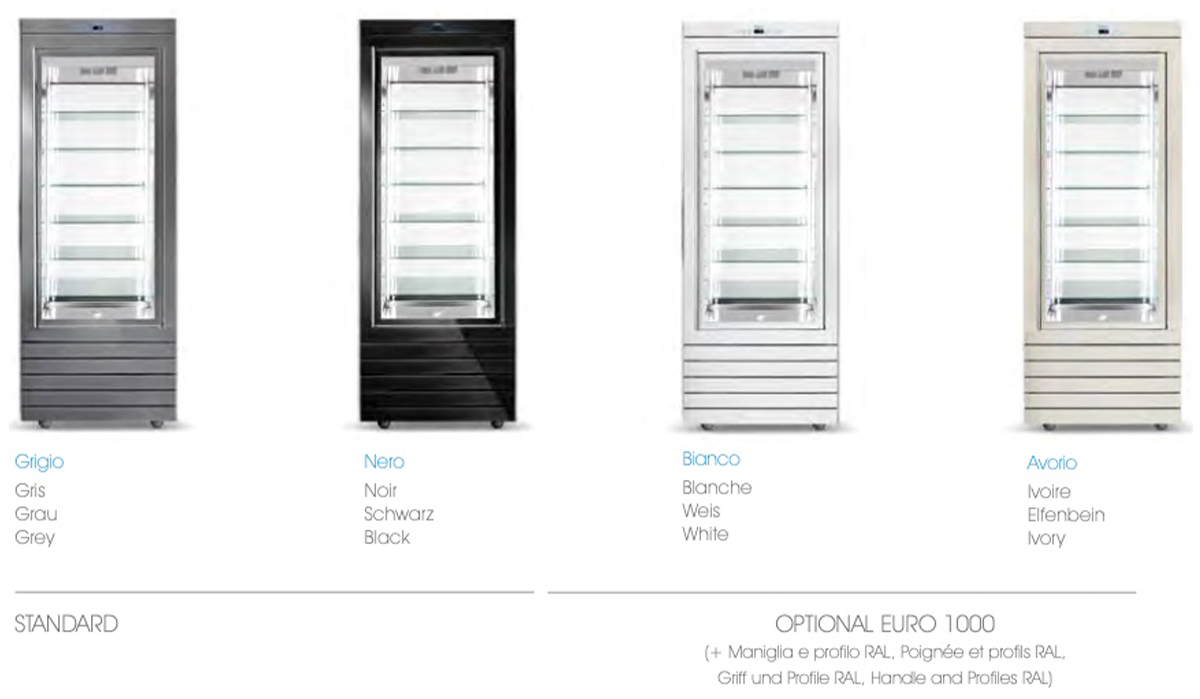 CHECK OUT ALL THE Vera'S PRODUCTS